> >Winners of the contest National Geographic Travel Photographer 2018
Winners of the contest National Geographic Travel Photographer 2018
This year, the National Geographic's Best Travel Photo Contest Grand Prix won a picture with a tail of a humpback whale. The author of the photo called "Mermaid" Japanese Reiko Takahashi received a prize of 10 thousand dollars. In total, over 13 thousand photos were sent to the editors of the journal this year from around the world. Let's look at the impressive work of the winners in three main categories: "Nature", "People" and "Cities". Each picture is published with the explanation of the author.
1.
"Alone among the crowd." Posted by: Gary Cummins. Honorable Mention, the category "Cities".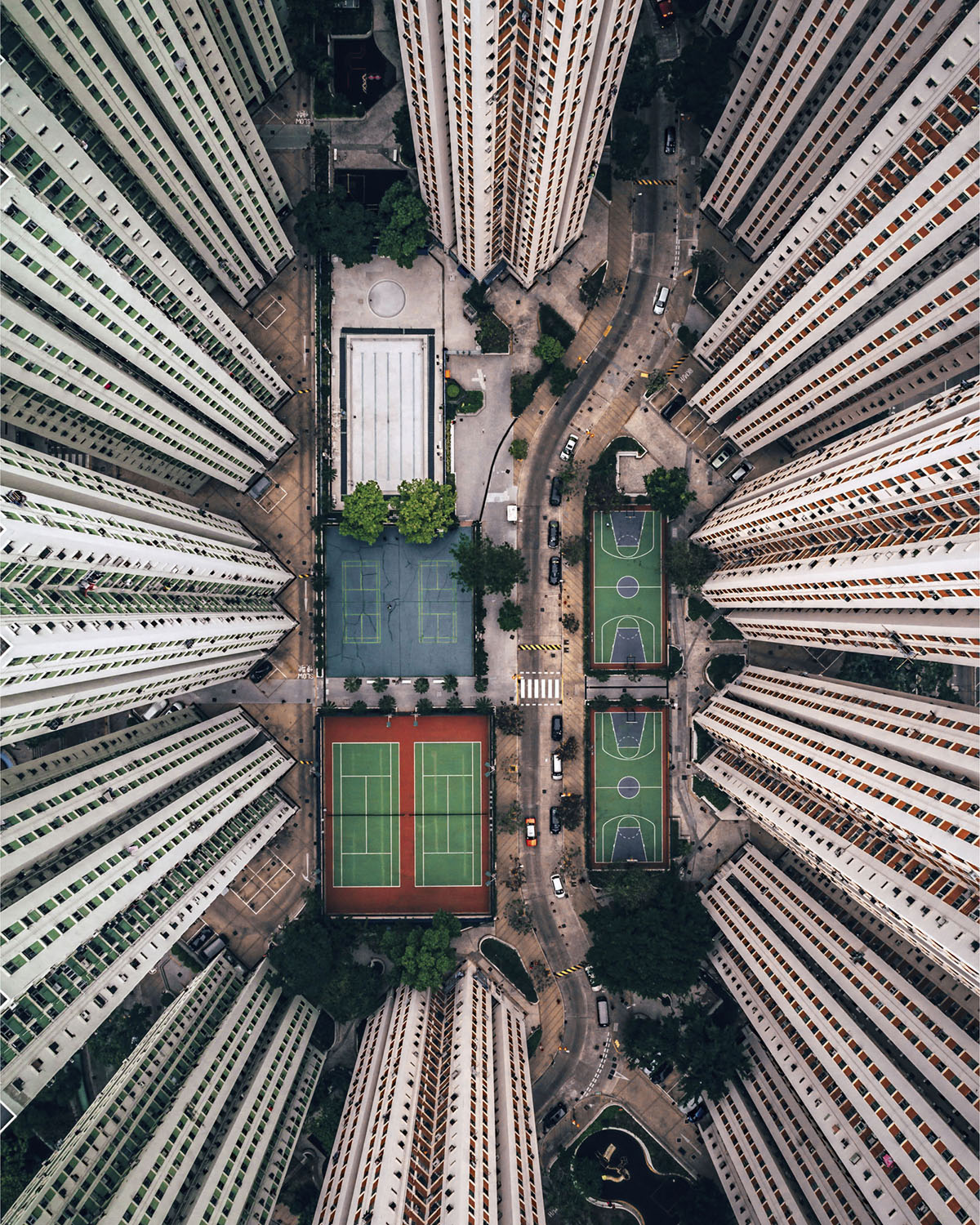 With the help of this photo, I tried to convey the difficult living conditions in the metropolis of which Hong Kong is famous. So many people in this city live in tiny rooms, so it's so weird to see all these tracks and sports fields empty. I usually travel alone and often lonely among the crowd, so this picture resonates with me so much.
2.
"Mermaid". Author: Reiko Takahashi. Grand Prix of the competition and the first place in the category "Nature".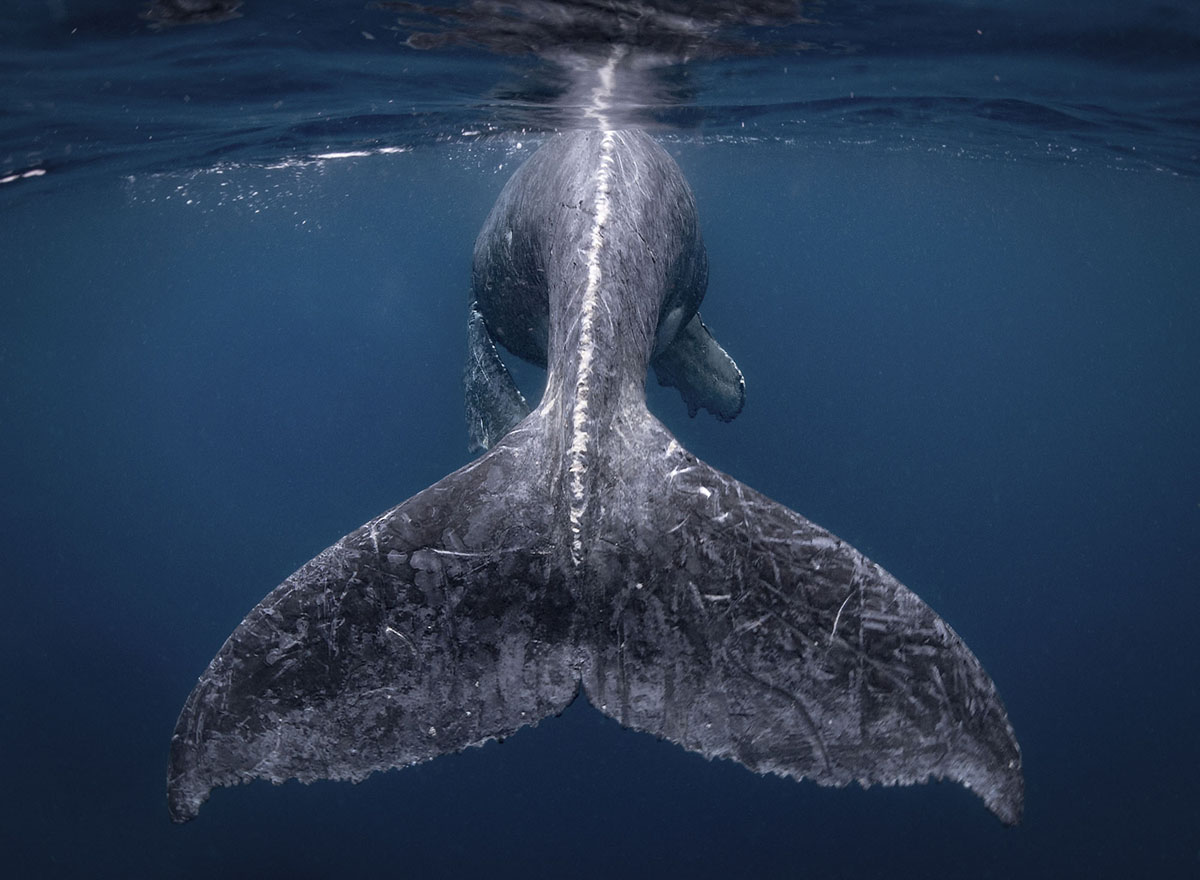 This baby of a humpback whale was with his mother, but sometimes curiosity forced him to get closer to us. I was lucky to meet him when I was swimming and snorkeling near the Japanese island of Kumajima. Most of the time, the kitten stayed close to his mother, but at some point he began to jump and beat his tail right next to us, but at the same time he behaved curious and friendly. In the end, his mother, who had watched her son from afar, swam up and took him with her. I just fell in love with this cute baby and his moving, big and beautiful tail.
3.
"Leida and Laell - I will lift you." Author: Tatyana Itat. Second place, category "People".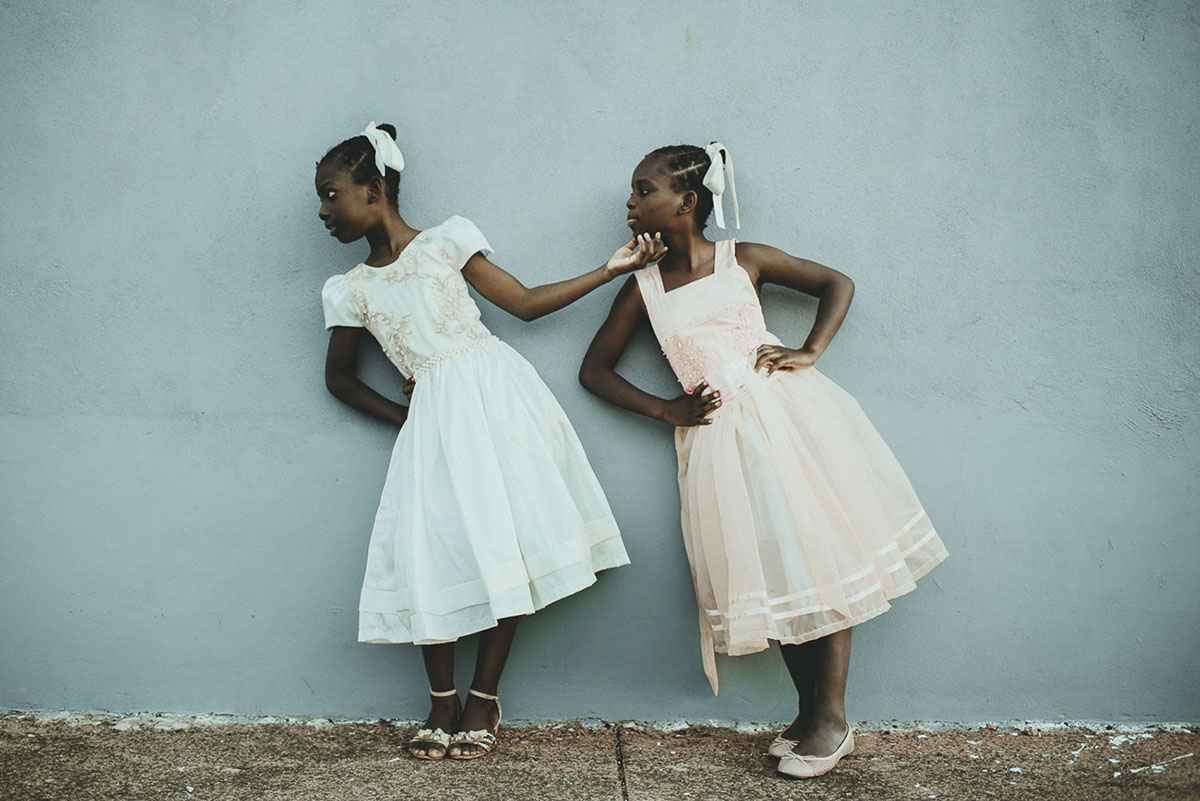 Since 2016, I have been talking to Haitian refugees who live in my city, Estrela. I have already become friends with expatriate families, and especially with twin sisters, Leida and Laelle. They say that living in Brazil is like living in paradise - our country is so different from their homeland. They dream of becoming models and teachers, making money and transporting all their relatives from Haiti to Brazil in order to live as one big family. That day they played in front of the house and trained to pose as models or actresses.I took a picture at that moment when Lila lifted her sister's chin, showing her the correct position.
4.
"Mars". Author: Marco Grassi. Third place, category "Nature".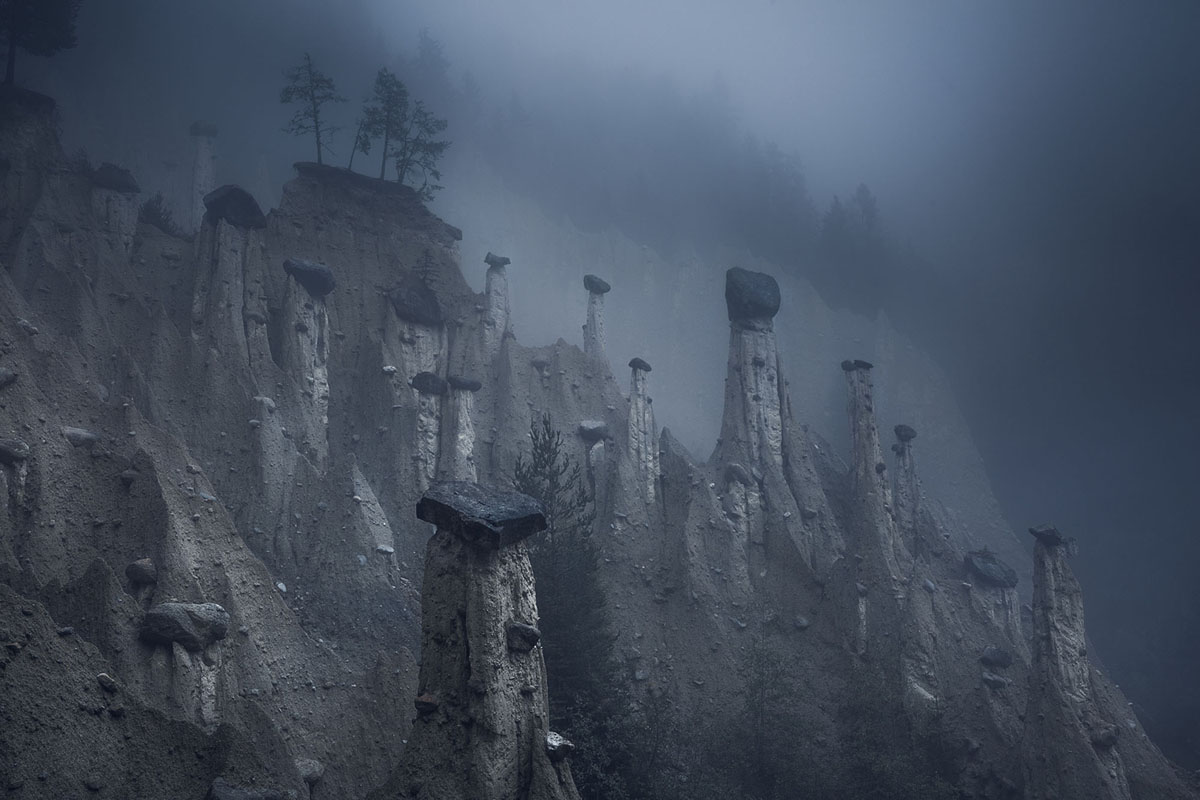 These natural sand towers, covered with large stones, are called Earthen pillars of Renon. They are located in the north of South Tyrol in Italy. Formed centuries ago as a result of storms and landslides, these formations resemble the cosmic landscape in their appearance. From season to season, their shape changes due to the continuous alternation of periods of heavy rain and drought, erosion and soil erosion. Some pyramids disappear, new ones appear.
5.
"Another rainy day in Nagasaki." Author: Hiro Kurashina. First place, category "Cities".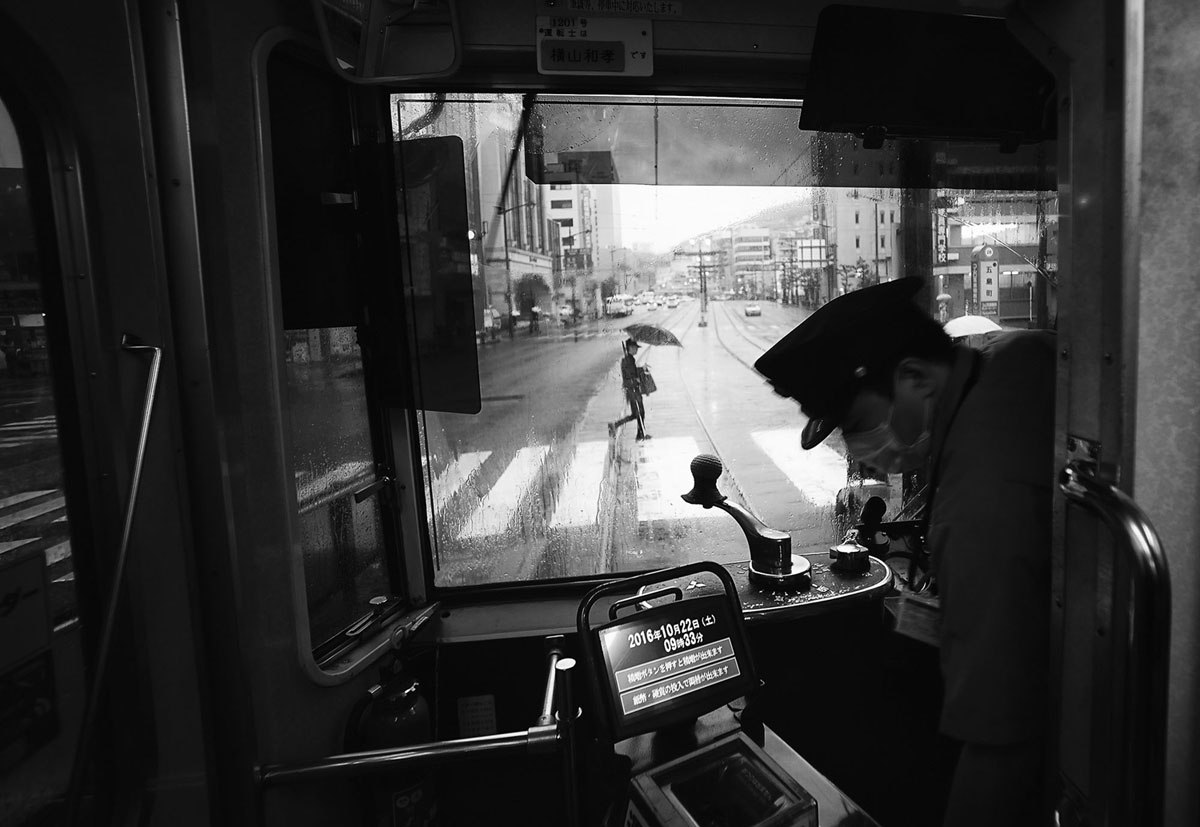 View from the tram window on the main street of Nagasaki on a rainy day. This old tram is equipped with modern equipment for selling tickets, so the conductor is no longer needed here. For some reason, the view from the window caught my attention. Such a contrast compared to busy metropolitan areas like Tokyo and Osaka. We stayed in Nagasaki for a whole week, but this trip on an old tram on a quiet street especially hit the memory.
6.
"The geometry of the sun." Author: Enrico Pescantini. Second place, the category "Cities".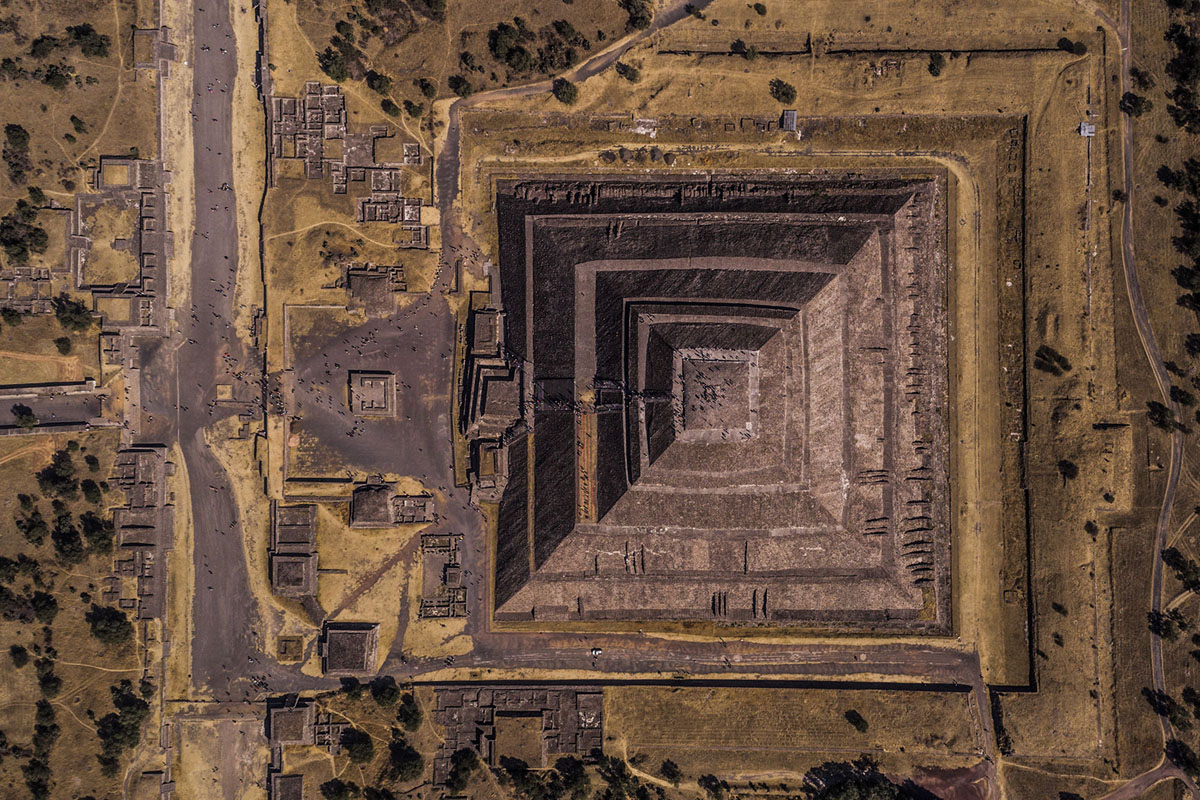 "Teotihuacan" is translated as "the place where the gods were created," and this is exactly what you feel, walking along the Avenue of the Dead, an ancient Mexican city. This pyramid was built in honor of the sun god, and I found that the ascending star at some point illuminates exactly half of the structure, while the second half remains in the shade.
I have always loved archeology and ancient civilizations, so I could not wait for a trip to Mexico to explore the ruins of the pre-Columbian civilization. I planned my visit to Teotihuacan at dawn in order to survive the maximum of the cherished combination of sunlight, the game of shadows and the absence of people. Having launched the drone, I really hoped that I would be lucky and it will turn out exactly the frame I was waiting for. And I was lucky!
7.
"A difficult journey." Author: Dr. Tanvir Hassan Rohan. Third place, the category "People".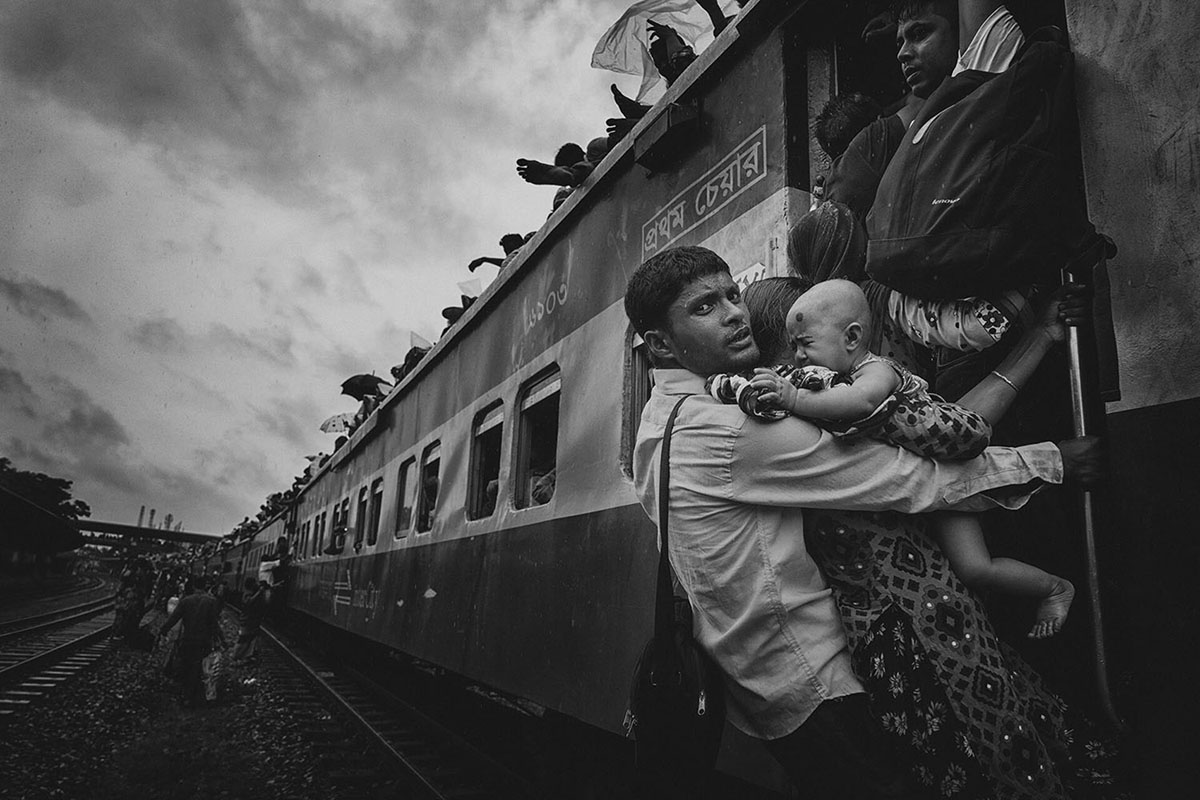 I made this shot at the Dhaka (Bangladesh) airport train station during the celebration of Uraza Bairam. People were returning home to their villages to spend the holiday with the family, so the crush was terrible.
One man caught my attention - he was hanging on the rail of the train with his family, trying to get inside.Suddenly it started to rain, and the train began to move slowly. The family had train tickets, but they could not squeeze into the car. There are a lot of people like him, they go to Dhaka for work, leaving their families and native villages, and then, when the holidays begin, they do everything to get to their relatives in spite of everything.
8.
"Flamingos taking off." Author: Hao Jay Second place, category "Nature".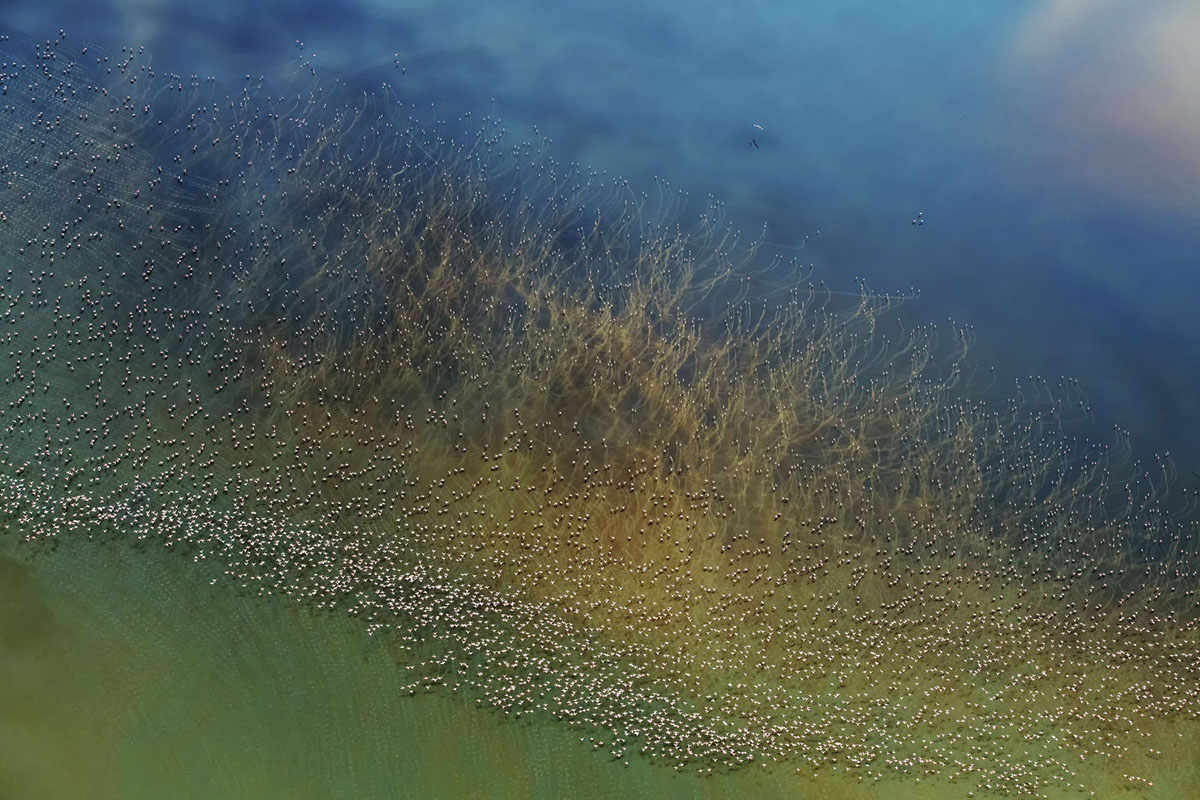 Thousands of flamingos soar from the bright surface of the salty lake Natron in Tanzania. Before take-off birds need to run a little on the water to gain speed. At this moment their long red legs create ripples on the surface of the lake. When you look down from a helicopter, these rows of ripples look like giant water plants flowing through the water.
9.
"Reflection". Posted by: Ganesh Prasad. Third place, the category "Cities".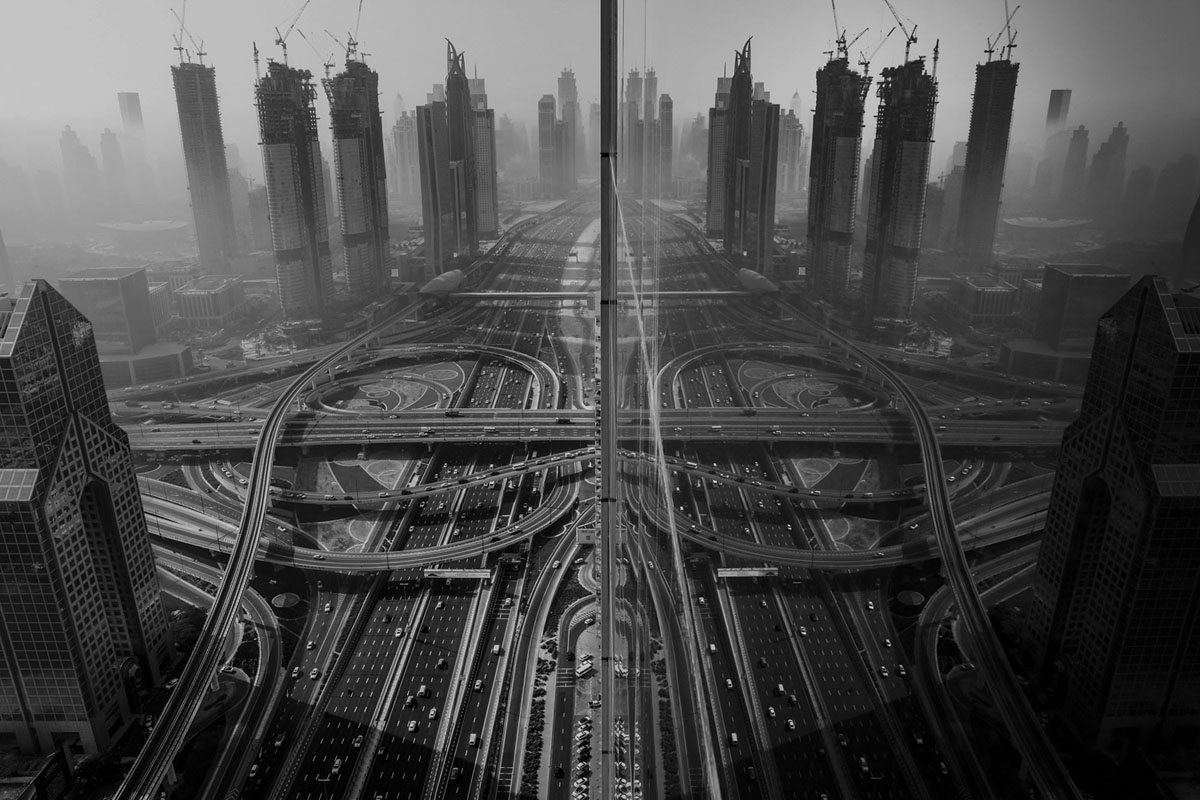 It was early morning, and I wanted to take a picture of the fog (in Dubai from December to January everything is buried in thick fog, and this is the dream of any photographer). Unfortunately, I did not have a chance to get to the roof, so I looked at the city through the window. I was stunned and excited to see this beauty, but my excitement was even stronger when I noticed a reflection in the glass. Then I opened the window as wide as possible and took this picture.
10.
"Tea Culture".Author: Alessandra Menikonzi. First place, category "People".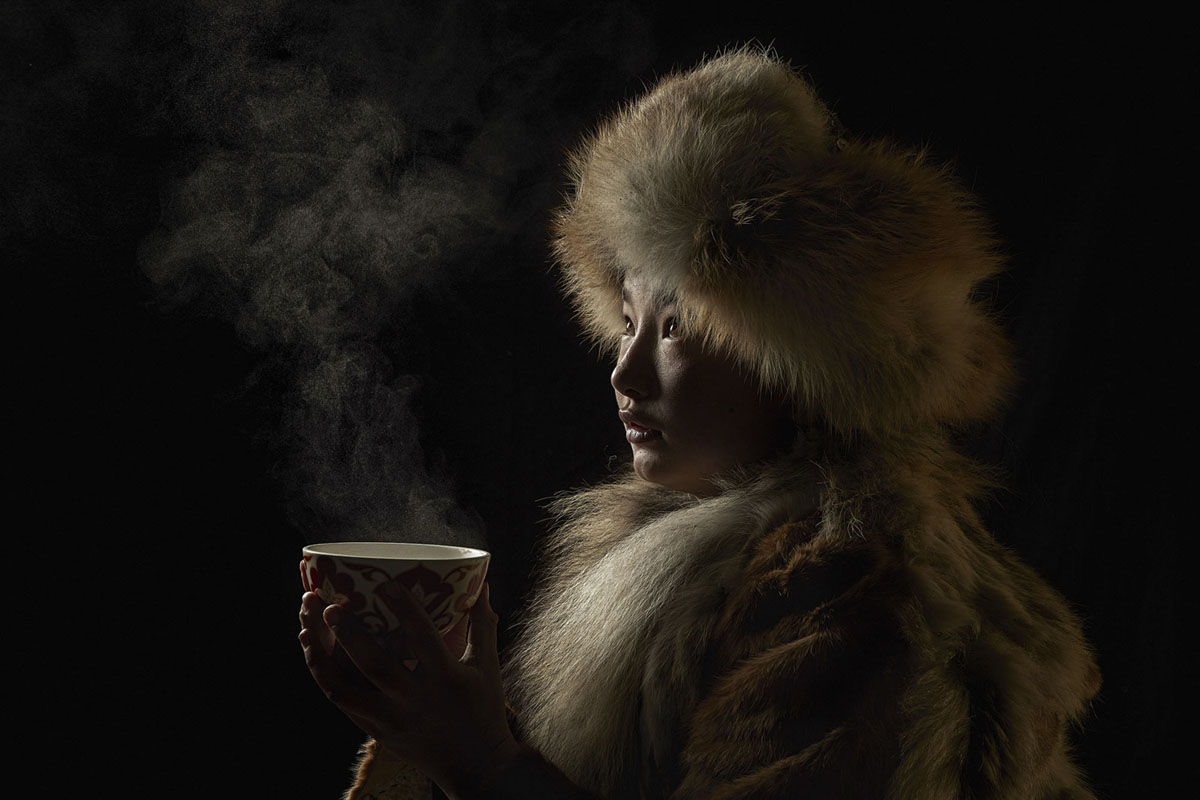 I always liked the old Mongolian eagle hunting. In early 2018, I went on a journey with a Mongolian family of hunters, who changed the winter parking for spring.
Mongolia is a sparsely populated country, but its inhabitants are very hospitable and friendly. Tea in their culture is one of the symbols of hospitality. This is not just a drink, but a combination of tradition, culture, relaxation, ceremony and pleasure. The girl in the photo, wrapped in heavy fur clothes, drinks tea to warm herself in the cold steppes of western Mongolia.