> >The rainiest cities in the world, where better to go with an umbrella
The rainiest cities in the world, where better to go with an umbrella
From noisy concrete jungles to exotic cities, these cities are no strangers to rainfall. Although many of us in such weather prefer to close all windows and doors and hide under a warm blanket with an interesting book, residents of these eternally damp cities do not think twice before donning a raincoat and go about their usual business.
1.
Kochi, India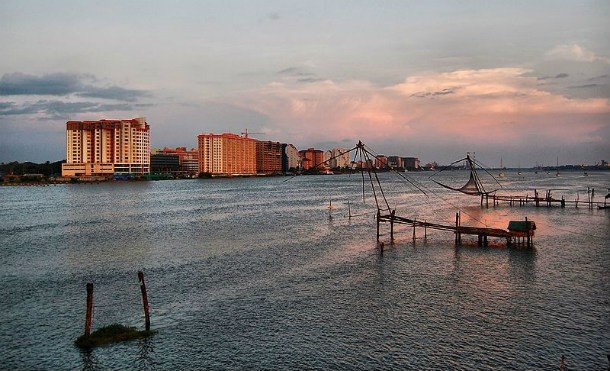 This large port city in southern India is affected by a tropical monsoon climate and high temperatures throughout the year. About 3000 mm of precipitation falls here a year, the overwhelming amount of which falls from May to October.
2.
Manchester, England, United Kingdom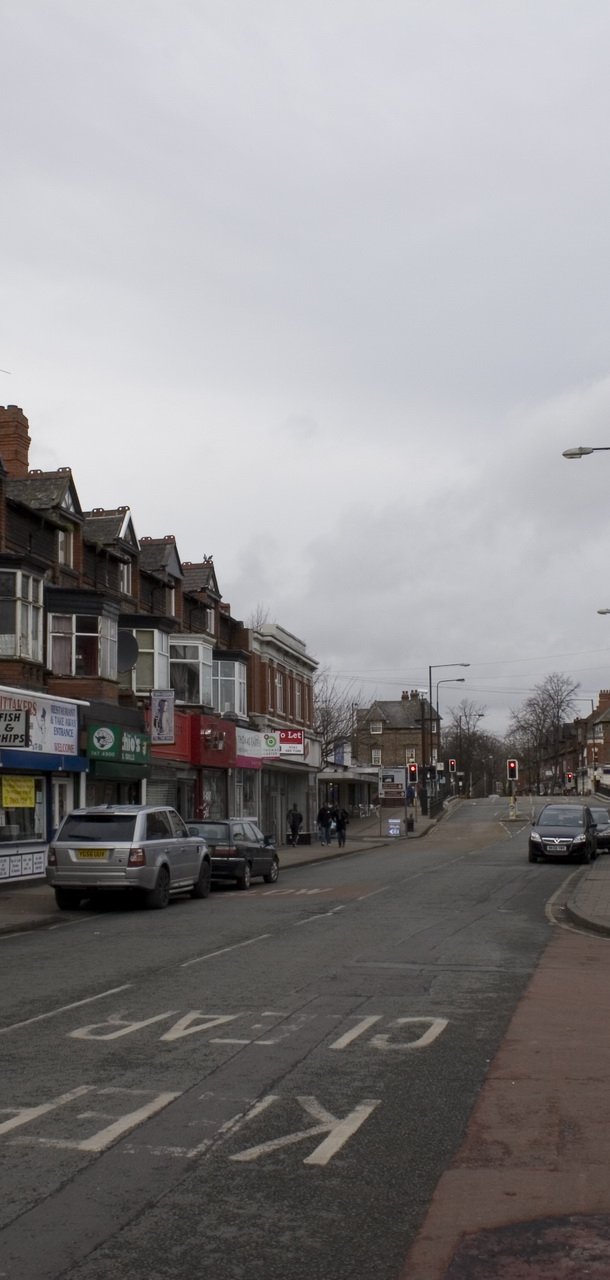 It may not be as rainy in terms of rainfall as some other English cities, but in Manchester, on average, 140-150 rainy days per year.Going there, grab a raincoat - Manchester would hardly have earned its "raw" reputation, being a sunny city.
3.
Taipei (Taipei), Taiwan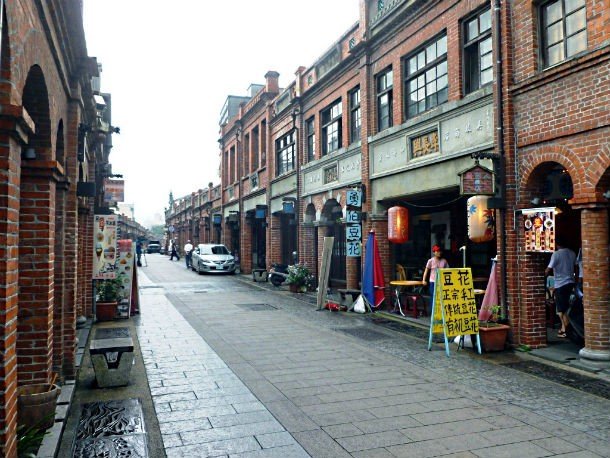 Taipei is usually a warm and sunny city with small precipitations that pass quickly, giving way to a blue sky. However, vigilance will not prevent when visiting this city between July and September: 3-4 typhoons fall on Taiwan every year, and in just a few months 2500 mm of rainfall can fall here.
4.
Juneau (Juneau), Alaska, USA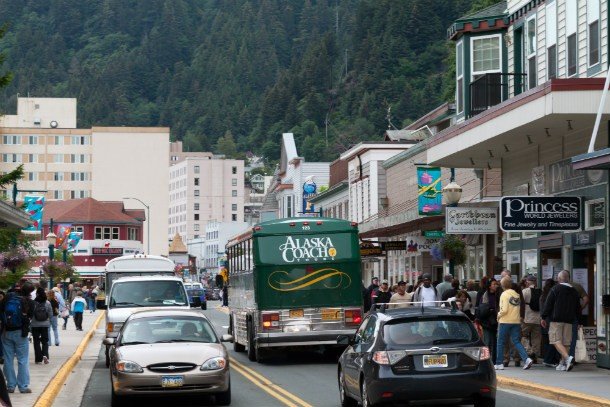 Bad weather, which is often established in this major city of Alaska, due to its location in the lower part of the valley. If you like mountains, taiga, rain, snow and cold, then you will surely like this city, but if you like sunny weather ... then, probably, not so much.
5.
Cologne (Cologne), Germany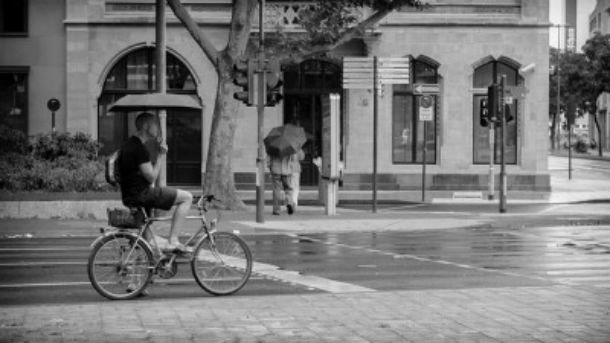 Cologne, one of the warmest cities in Germany, is no stranger to little rain. On average, during the year, the rain falls here more than 150 days a year, so this city is one of the most rainy in Germany, and because of its proximity to the Rhine River, it is also at greatest risk of flooding.
6.
Glasgow (Glasgow), Scotland, UK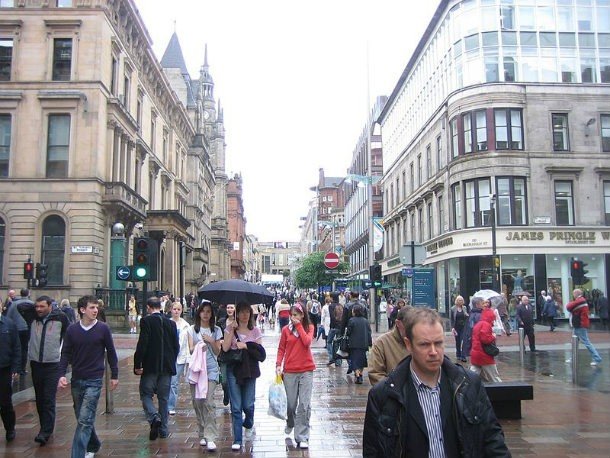 Although the weather in Glasgow can be quite unpredictable, the only thing you can usually count on is rain. With almost 170 rainy days a year, this Scottish city holds the record for most cities in the UK.
7.
Amsterdam (Amsterdam), Netherlands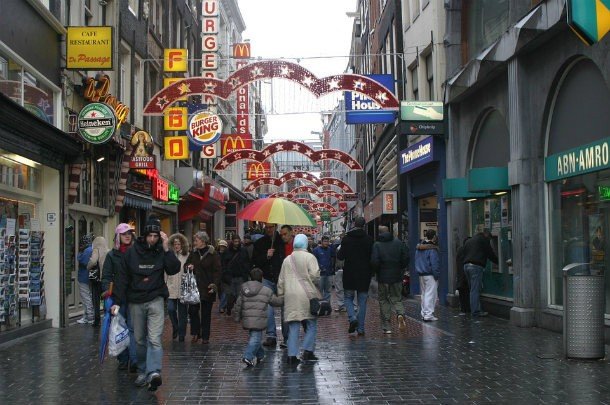 Amsterdam owes its proximity to the North Sea because of its rather cool climate, which persists regardless of the season. On average, the city receives about 750 mm of rainfall annually, but rain can go anytime, regardless of the time of year, and often begins all of a sudden.
8.
Tokyo (Tokyo), Japan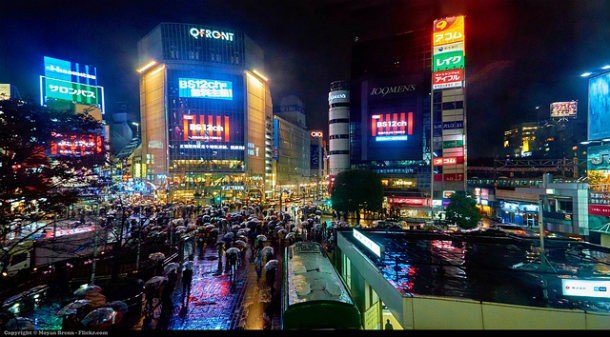 For most of the year, the weather in Tokyo is ideal for walking and enjoying the beautiful scenery. However, with the arrival of summer, the city becomes hot and damp. The rainy season usually lasts from June to October, and during this time more precipitation falls in the city.
9.
Seattle (Seattle), Washington, USA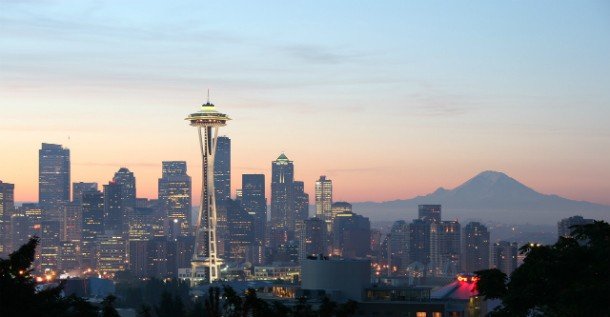 Do not wait for showers. Despite its reputation as one of the rainiest cities in America, only about 1000 mm of precipitation falls annually in Seattle. The reputation is not quite deserved, so where Seattle does not get in the amount of precipitation, it compensates for the number of rainy days.
10.
Brussels (Brussels), Belgium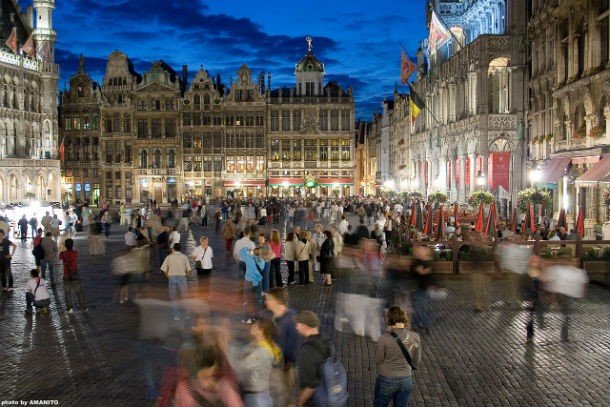 Going to Brussels, which is influenced by the same climate as London or Amsterdam, you should be prepared for the fact that he will meet you with a cloudy sky and a weak, foggy rain. Being in this city, it always doesn't bother to have an umbrella with you, even if according to the weather forecast precipitation is not expected.
11.
Hilo, Hawaii, United States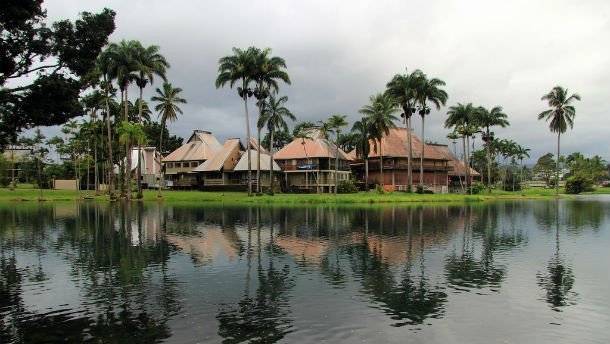 Located on the largest island of Hawaii, Hilo boasts an average annual rainfall of 3,300 mm and almost 280 rainy days a year. The tropical climate and significant rainfall make this city one of the rainiest in the United States.
12.
New York (New York), USA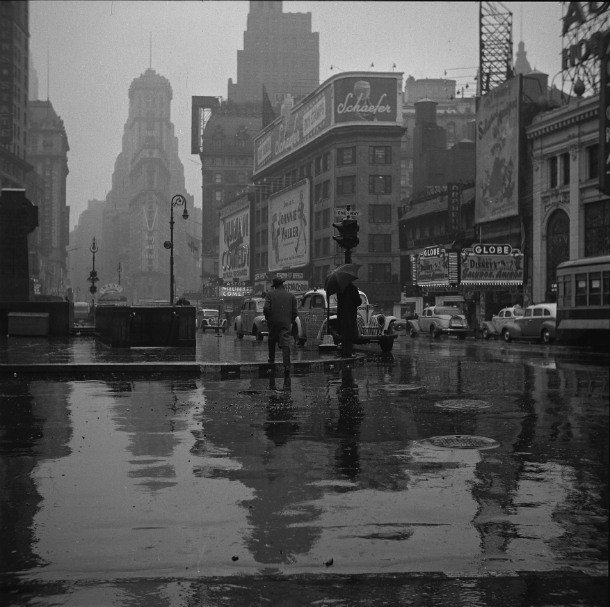 Although usually there is no more than 1300 mm of precipitation per year, New York, nevertheless, is a rainy city 120 days a year. The metropolis is also the northernmost major city, which has a humid subtropical climate.
13.
Hong Kong (Hong Kong)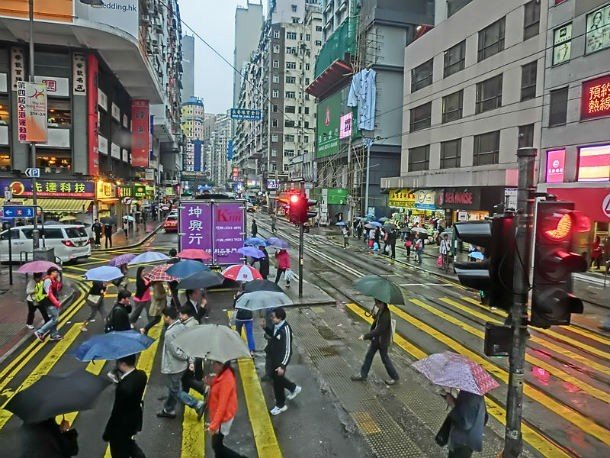 The annual rainfall in Hong Kong varies between 1000-3000 mm. However, the overwhelming number of them falls on the period from May to September, the time of frequent thunderstorms and typhoons.
14.
Bergen (Bergen), Norway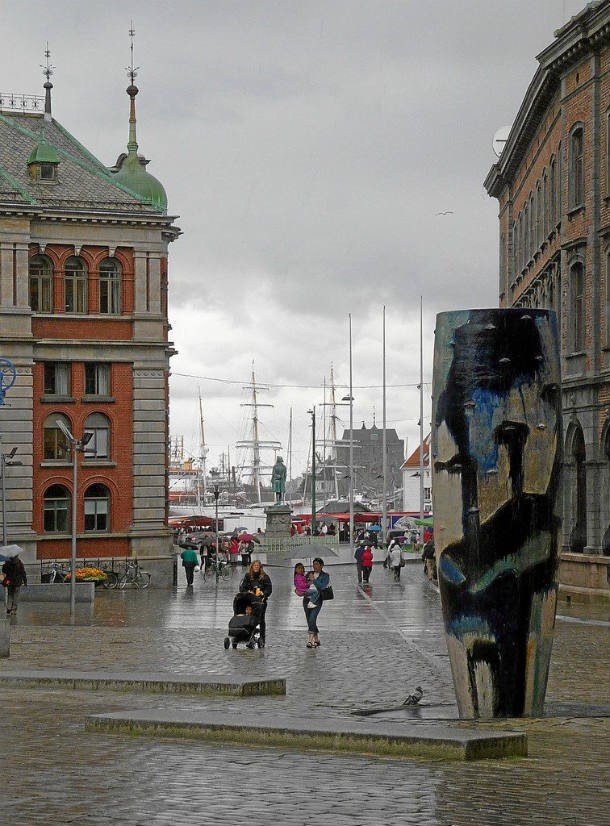 With almost 2,300 mm of rain every year, Bergen is one of the rainiest cities in the Scandinavian countries.It is also one of the warmest in Scandinavia due to its proximity to the Gulf Stream and the surrounding mountains to the north.
15.
New Orleans (New Orleans), Louisiana, USA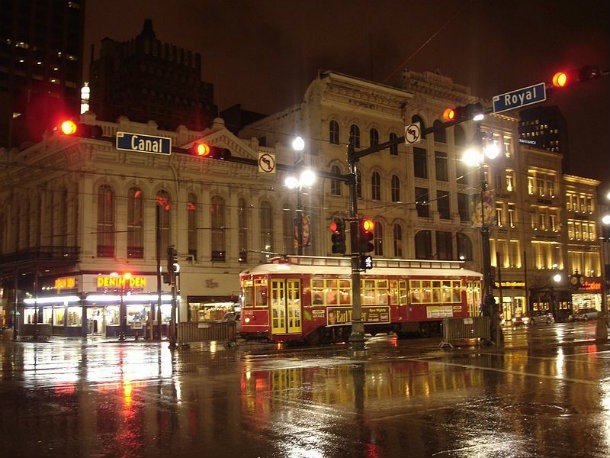 Surrounded by the Mississippi River on one side and the Gulf of Mexico on the other, New Orleans is almost as synonymous with water as it is with its beautiful architecture and rampant parties. The city may fall more than 1500 mm of precipitation per year, and the summer here, as you know, is hot and damp. Location and low location make New Orleans incredibly susceptible to hurricanes and floods.
16.
Monrovia, Liberia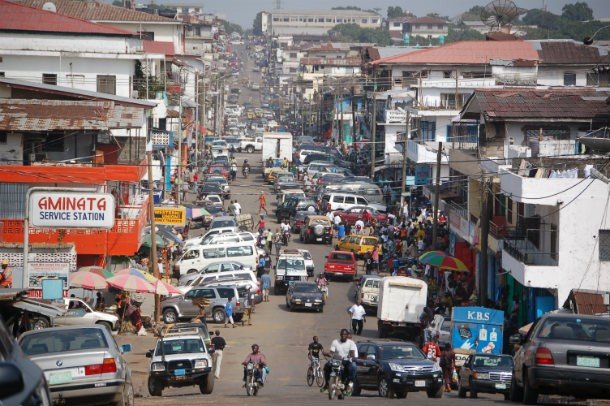 Monrovia is the rainiest capital in the world: an average of 5,100 mm of rainfall per year falls here, and the number of rainy days per year is 180. The rainy season lasts from May to December, and precipitation falls even in the driest months of the year.
17.
Singapore (Singapore)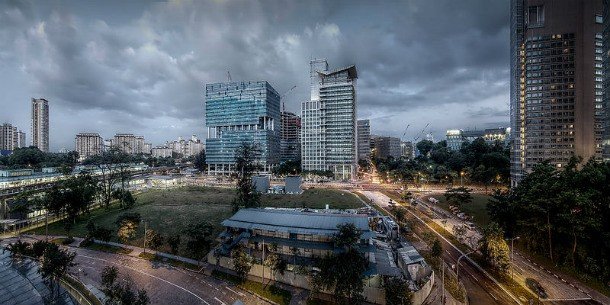 Located just 1.5 degrees north of the equator, Singapore does not have any particular seasonal temperature variations. What characterizes it is two monsoon seasons, separated by short periods. Thunderstorms in Singapore are common: over 2300 mm of rain falls here every year.
18.
Podgorica (Podgorica), Montenegro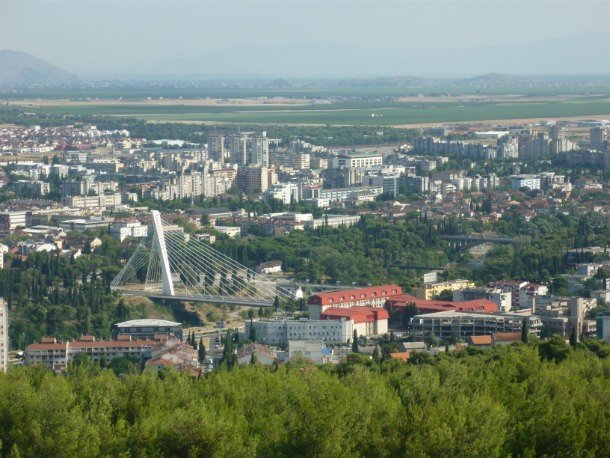 The capital and largest city of Montenegro, Podgorica is known for its terribly hot summer. However, in winter, this Mediterranean city is characterized by a rather large amount of precipitation. With a rainfall of more than 1,650 mm only in the rainy season, this city is unlikely to be one of those on whose streets you want to be caught in the rain, especially in November or December.
19.
Vancouver, British Columbia, Canada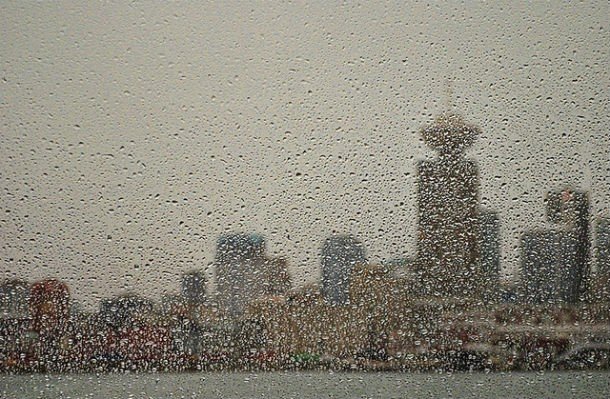 Thanks to the Rocky Mountains, Vancouver is well protected from the harsh, snowy winters typical of the rest of Canada, but the mountains are not able to stop the rain. In the third rainiest Canadian city - about 160 rainy days every year. Despite this, the summer is surprisingly dry and warm.
20.
Mobile (Mobile), Alabama, USA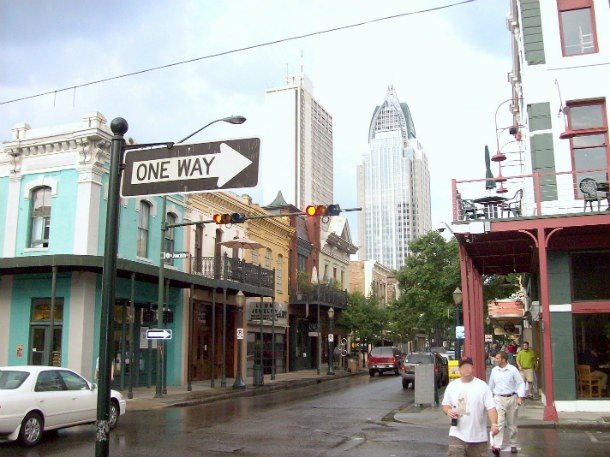 Third on the list of the most densely populated cities in the state, Mobile is characterized by a rainfall of 1,500 mm per year, making it the rainiest city in 48 states except Alaska.
21.
Kirkwall, Scotland, UK


Kirkwall is located off the northern coast of Scotland in the Orkney Islands (Oarkney Islands), being the capital and the most populous city.Like the rest of Scotland, Kirkwall is distinguished by cool summers, mild winters and a lot of rain, which is a result of its maritime climate.
22.
Tully, Queensland, Australia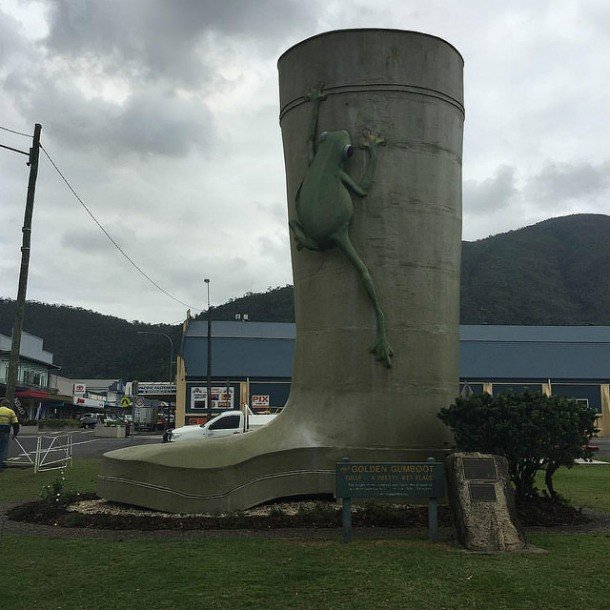 Located in the Cassowary Coast area of ​​Queensland, the city of Tully has a tropical climate that causes cyclones and monsoons for three months a year - from January to March. In 2003, the city erected an 8-meter statue of a golden rubber boot as a monument to a city with a humid climate and a record annual amount of precipitation.
23.
Whittier, Alaska, USA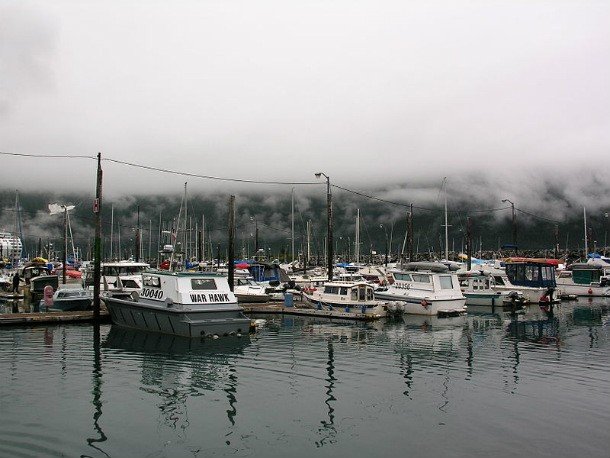 Originally built for use by the military, this isolated city in Alaska is almost impossible to get to except by boat or train. There are almost 200 rainy days per year and an annual rainfall of 7600 mm. The city is arguably the rainiest in the United States.
24.
Quibdó, Colombia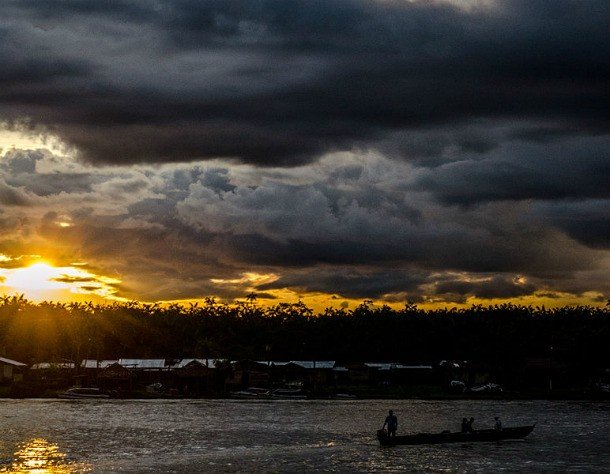 Due to the climate of the tropical rainforests and the location near the Andes, it rains almost every day in Quibdo. Given the constant and intense thunderstorms, residents of this small municipality can rely on sunlight in the morning for only a few hours.
25.
Copenhagen (Copenhagen), Denmark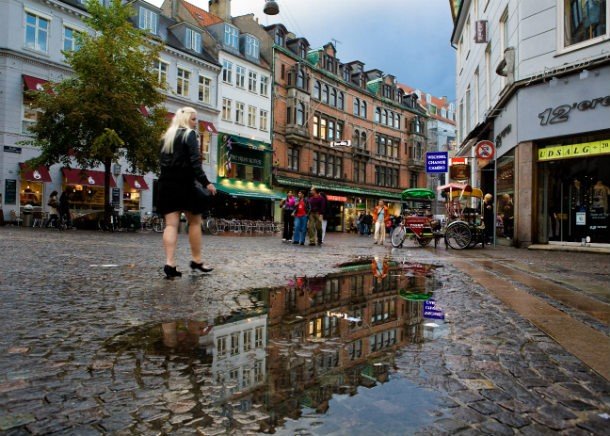 With an average annual number of rainy days of 180, this diverse city has a mild and temperate climate throughout the year. Tourists who want to avoid the rain should come here in February, March and April ... however, a raincoat and an umbrella to pack in a suitcase will not be superfluous.