- The ANC caucus in Johannesburg narrowly avoided having the party's headquarters, Chief Albert Luthuli House, seized by the City of Johannesburg
- Johannesburg Mayor Herman Mashaba wanted to seize the building because the ANC failed to pay legal fees amounting to R300 000
- The legal fees relate to the ANC's 2017 bid to table a motion of no confidence against Mashaba
PAY ATTENTION:
The African National Congress (ANC) caucus in Johannesburg has managed to save the party's national headquarters, Chief Albert Luthuli House, from being seized by the City of Johannesburg for failing to settle outstanding legal fees amounting to around R300 000.
The legal fees are related to the ANC in Johannesburg's 2017 bid to table a motion of no confidence against Johannesburg Mayor Herman Mashaba. The motion ultimately failed due to lack of support from other party's.
READ ALSO:
The ANC brought the matter before the Johannesburg High Court in September 2017 as urgent and petitioned the court to allow the motion to be held by means of a secret ballot. The court struck the matter off the roll and awarded costs to the City due to the matter lacking urgency.
Briefly.co.zagathered that Mashaba obtained a writ of execution against the ANC on Monday and was ready to seize Luthuli House on Friday if the city did not receive payment.
TimesLive.co.za reported that representatives from the ANC in Johannesburg met with City of Johannesburg officials earlier and both parties reached an amicable solution.
Mashaba said the days of the ANC being able to use public money for its own purposes in Johannesburg had come to an end. He said executing the court order would send a strong message to the party.
The ANC claimed it had only learned that Mashaba intended to seize the building by means of a court order when the mayor released a media statement.
The ANC said it had only recently discovered that it was required to present a settlement proposal to the Johannesburg legal representatives by 15 June. The party claims it was only made aware of this requirement on Tuesday.
A spokesperson for the ANC said: "If it were not for arrangements made by the lawyers in this matter, we would have settled the taxed bill of costs as soon as we were advised by our lawyer to do so."
The ANC is reportedly willing to pay R275 000 to the City to settle the matter.
READ ALSO:
For more amazing, funny and informative videos, please visit
Do you have a story to share with Briefly? Visit our page where you can send us a message or leave us a comment. Your story could be shared online.
To stay up to date with the latest news, download our news app on or today.
Related news
ANC saves Luthuli House from being seized by City of Johannesburg
ANC saves Luthuli House from being seized by City of Johannesburg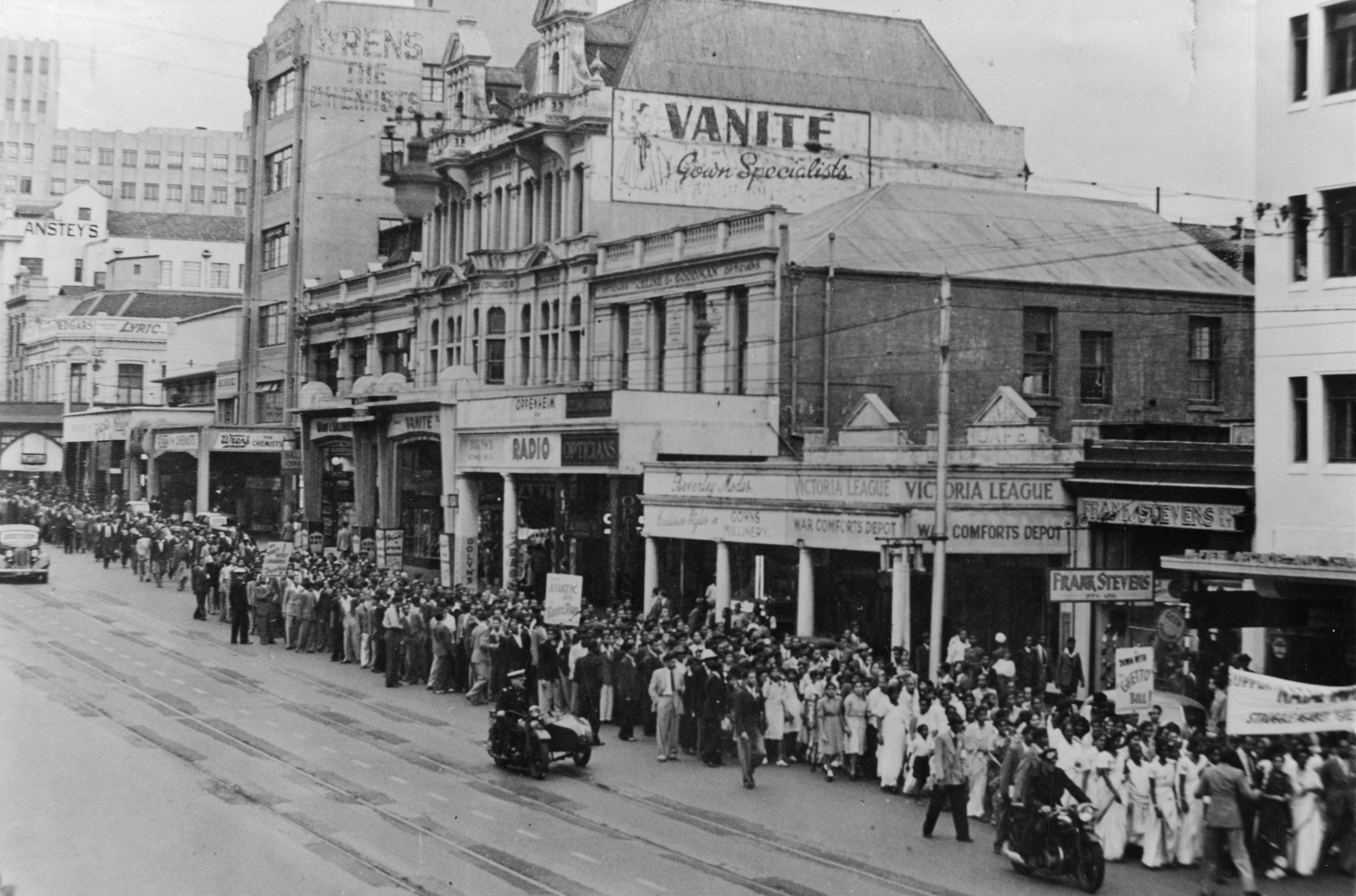 ANC saves Luthuli House from being seized by City of Johannesburg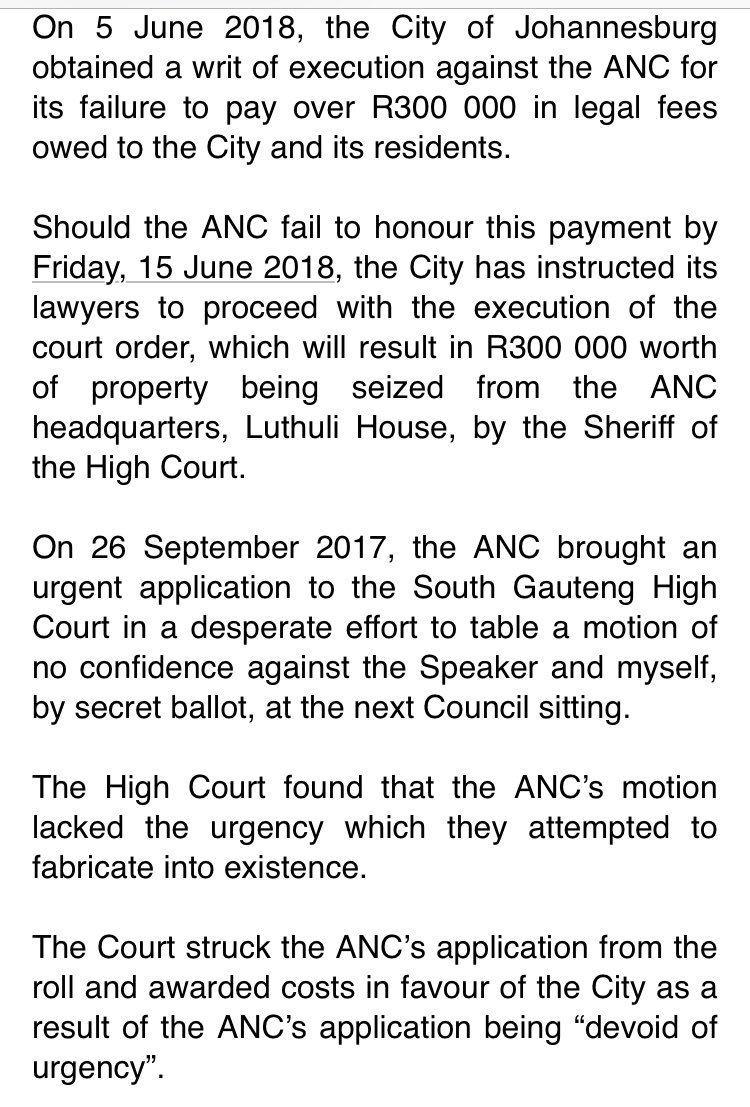 ANC saves Luthuli House from being seized by City of Johannesburg
ANC saves Luthuli House from being seized by City of Johannesburg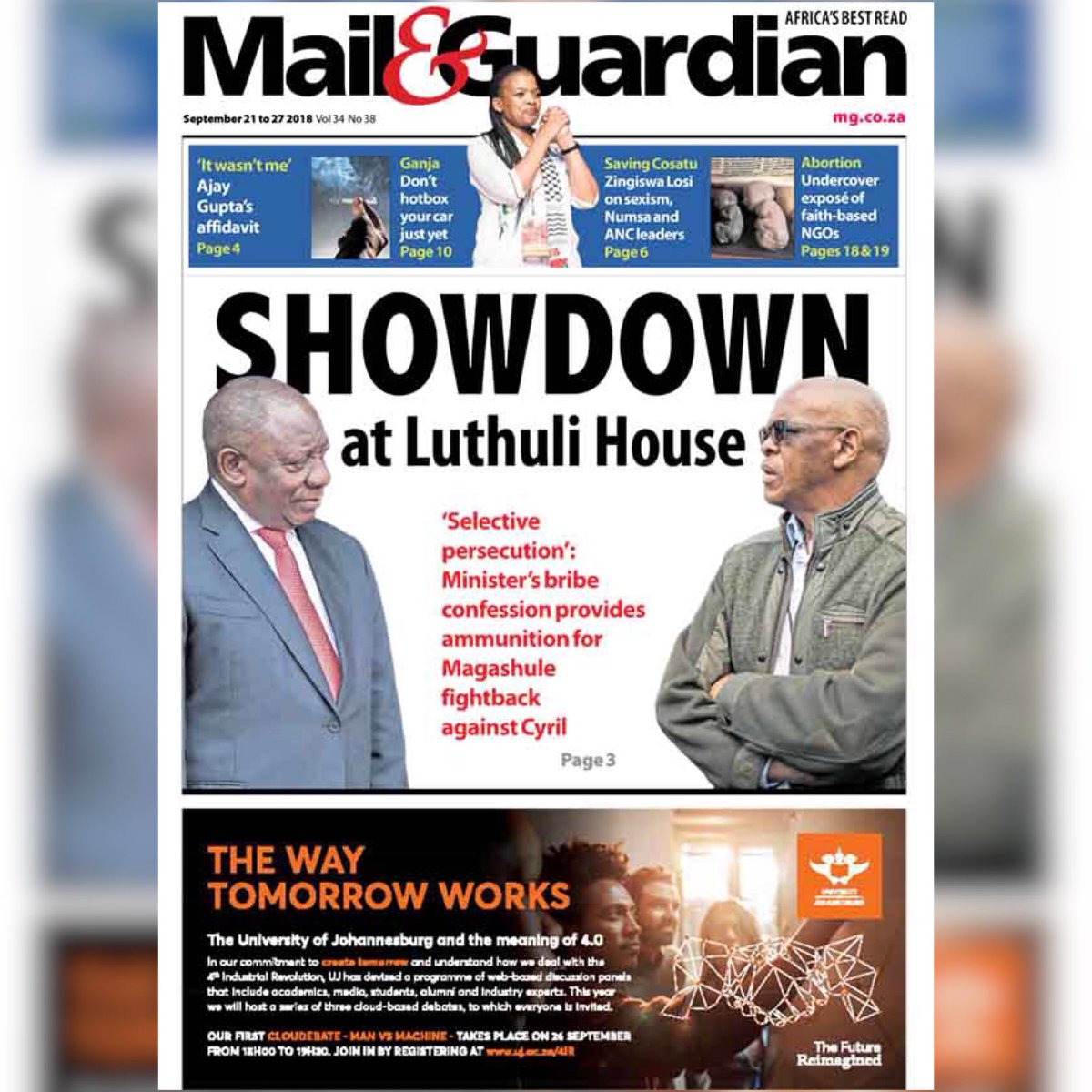 ANC saves Luthuli House from being seized by City of Johannesburg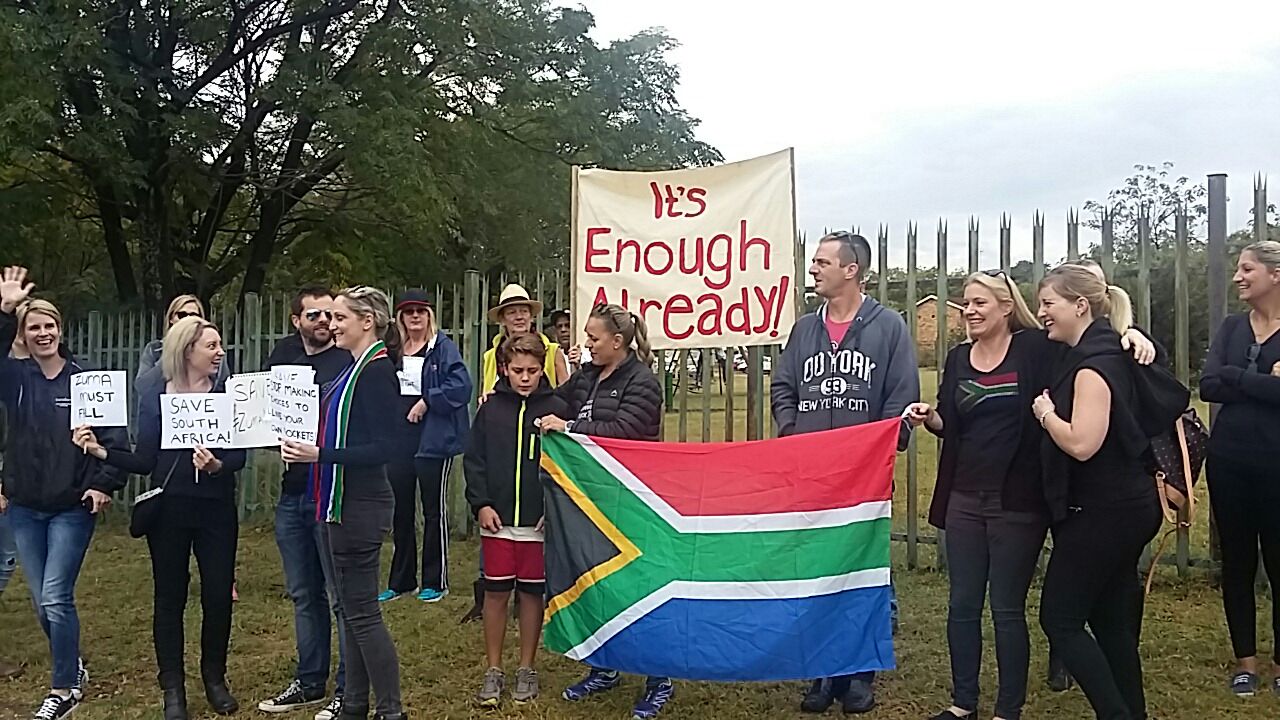 ANC saves Luthuli House from being seized by City of Johannesburg
ANC saves Luthuli House from being seized by City of Johannesburg
ANC saves Luthuli House from being seized by City of Johannesburg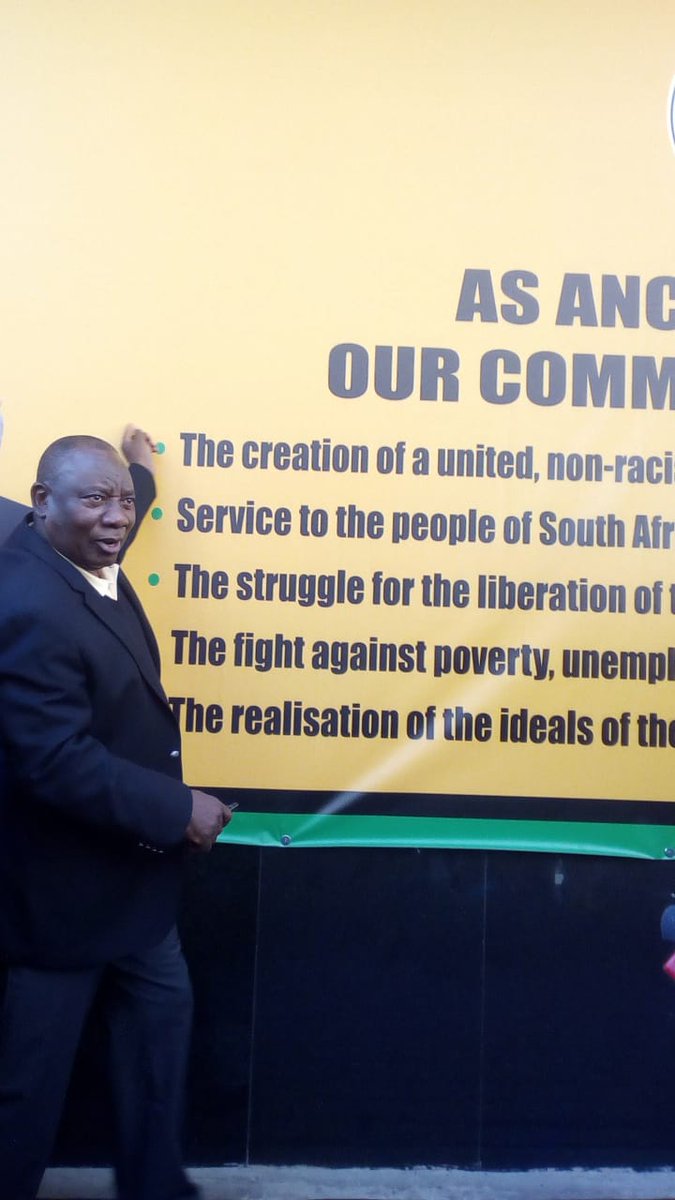 ANC saves Luthuli House from being seized by City of Johannesburg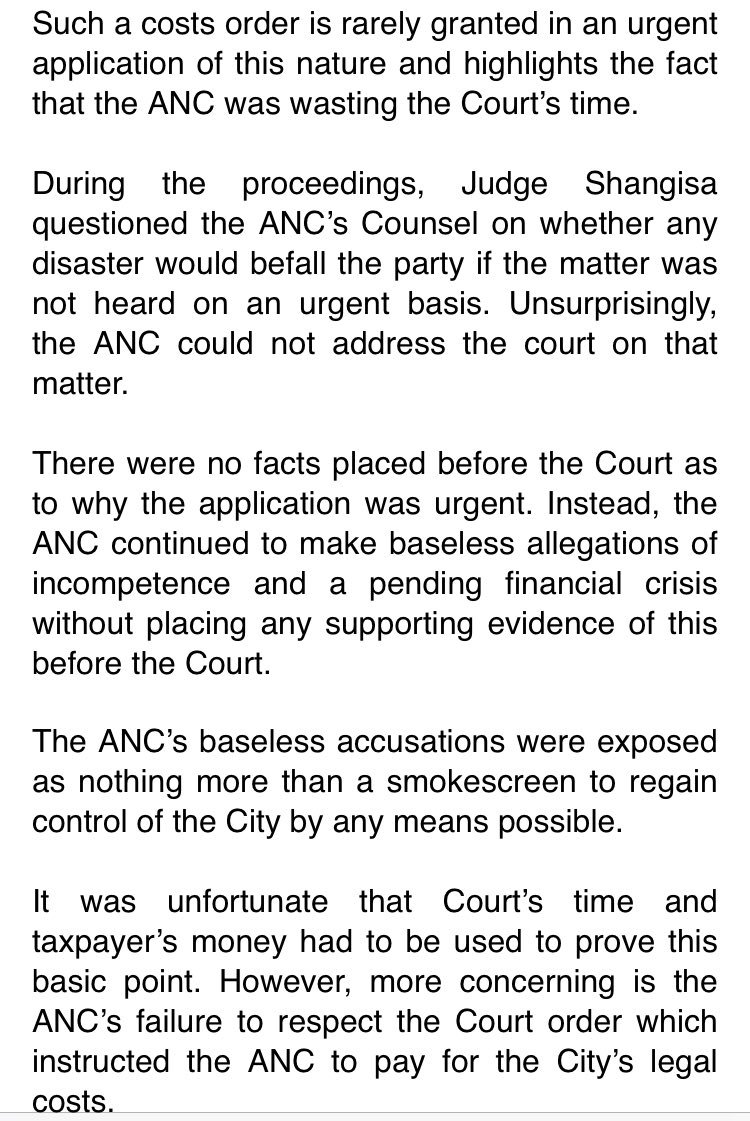 ANC saves Luthuli House from being seized by City of Johannesburg
ANC saves Luthuli House from being seized by City of Johannesburg
ANC saves Luthuli House from being seized by City of Johannesburg
ANC saves Luthuli House from being seized by City of Johannesburg
ANC saves Luthuli House from being seized by City of Johannesburg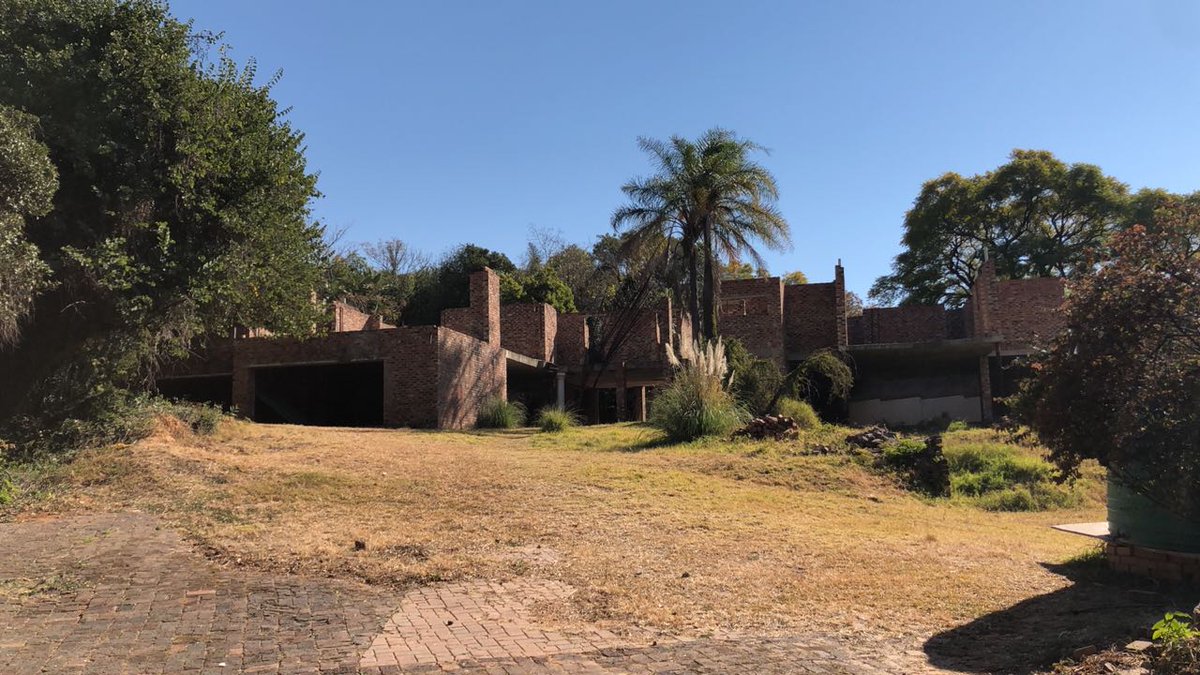 ANC saves Luthuli House from being seized by City of Johannesburg
ANC saves Luthuli House from being seized by City of Johannesburg
ANC saves Luthuli House from being seized by City of Johannesburg
ANC saves Luthuli House from being seized by City of Johannesburg
ANC saves Luthuli House from being seized by City of Johannesburg
ANC saves Luthuli House from being seized by City of Johannesburg